Designed for the London urban youth, Urb Radio was conceived to embody Kiss' values while serving as a lifestyle accessory to Kiss' target listeners.
Client & target user profiles
Kiss is a UK radio station, which operates on FM and National DAB. Kiss 100 listeners are young and have a taste for urban, hip hop, R&B, and electronic dance music. Its target listeners are comfortable with the urban lifestyle on offer in the nation's capital, and are usually seen in matching lifestyle accessories, and products which reflect their musical taste. This project aimed at creating a product which embodies these values - a product which strikes a balance between Kiss' brand values and its target listeners' culture/lifestyle, one which the London youth could identify with.
The idea for a Kiss 100 product was one which drew influences from "urban fashion" and the musical behaviour of listening to music on big head phones by Kiss' target listeners. The hoody fashion sense and big head phones were abstracted to create an eye-catching product, which exudes the Kiss 100 spirit and reflects the London urban vibe.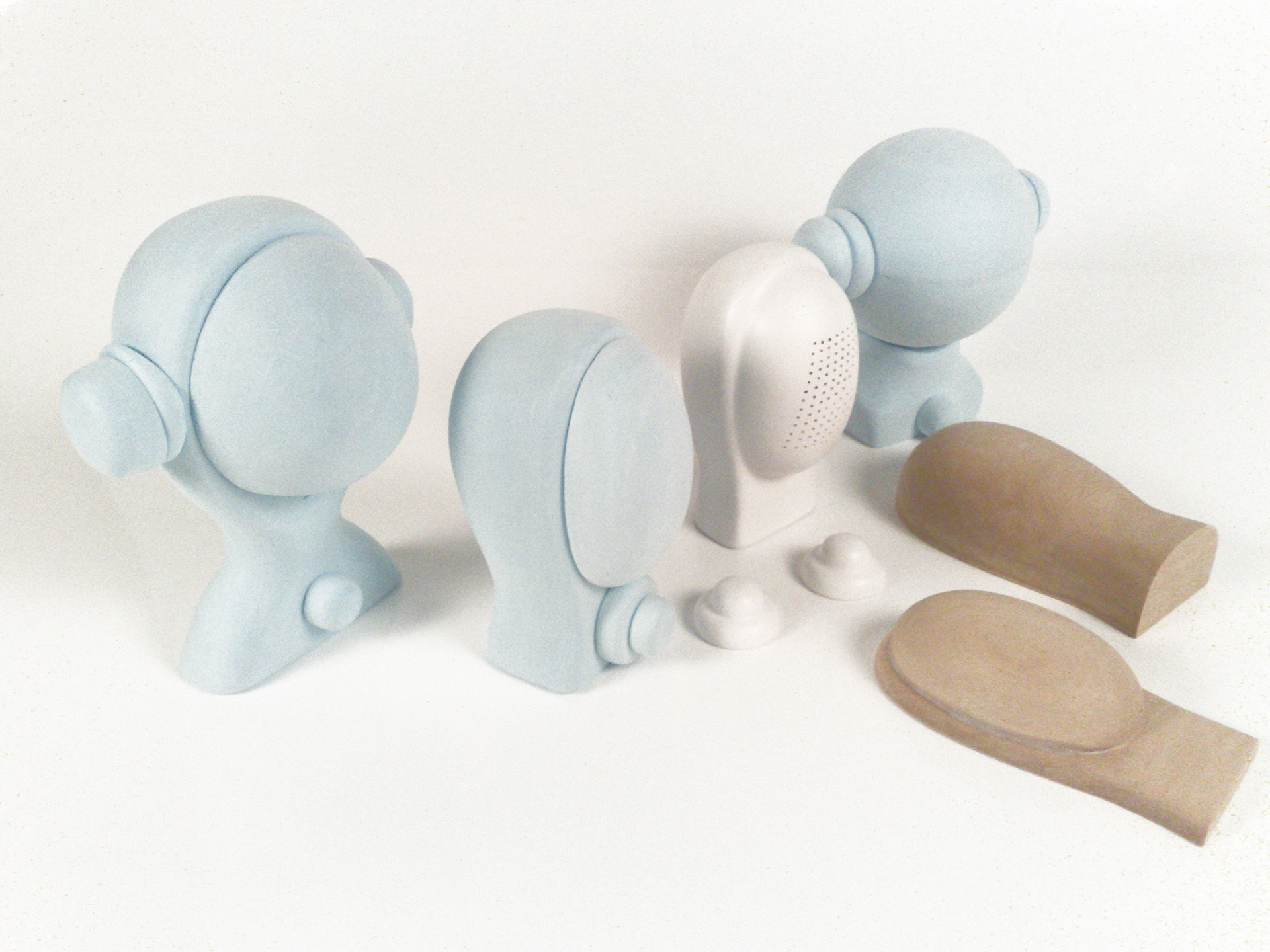 Realising the product's form factor took numerous alterations in the form of iterative blue foam models, as the look of the design on paper was a bit tricky to translate physically during the modelling process. The final product was realised via hand-made wooden moulds as shown above, vacuum-formed polypropylene, spray-painting, drilling and vinyl-cutting.